Japan Bon Odori Association participated in the closing ceremony of Tokyo 2020 Summer Olympics held on August 8th, 2021, in collaboration with a Japanese folkdance company, Ageha School.
The performance started with the lighting effects inspired by traditional lanterns and the music from a famous TV drama depicting the Bon Odori culture. It was followed by a movie introducing various Bon Odori and other traditional performing arts across Japan, including Ainu Dance(Hokkaido), Eisa(Okinawa), Nishi Monai(Akita), and Gujo(Gifu).
It then led to the main performance organized by Ageha Bijo, the head of the Ageha School demonstrating Japanese folkdances. The 80 dancers included Ageha School members, Bonjo(female Bon Odori dancers' unit), and directors of Japan Bon Odori Association. The athletes and officials from around the world enjoyed dancing in circles to "Tokyo Ondo", the top standard Bon Odori music, sung by Japan Folksong and Dance Ambassadors, Takayuki Matsuda and Rio Masuda.
With the history of 1,000 years, Bon Odori is a traditional Japanese culture demonstrated across Japan, and has been proposed to be on the UNESCO Intangible Cultural Heritage list. Bon Odori dancers wear Yukata, summer Kimono, which is popular among foreign visitors for the easiness and exotic flavor.
Japan Bon Odori Association is Located in Toshima-ku, Tokyo, and represented by Tomoyuki Yajina with the advisor Ageha Bijo. While running his own Japanese folkdance company, Ageha School in Nakano-ku, Tokyo, Ageha Bijo actively works as a professor and ambassador designated by Japan Folksong and Dance Foundation.
The ceremony and performance were broadcasted to the world, and it is the utmost pleasure that Bon Odori was presented on the world-class stage of the Olympics as a symbol of Japanese folk culture. This fact will be a great motivation for any Bon Odori performers who wish to transmit this unique culture to the younger generation and the world. Bon Odori Association members are determined to further support these performers to pursuit their goals and promote their activities across the borders and generations.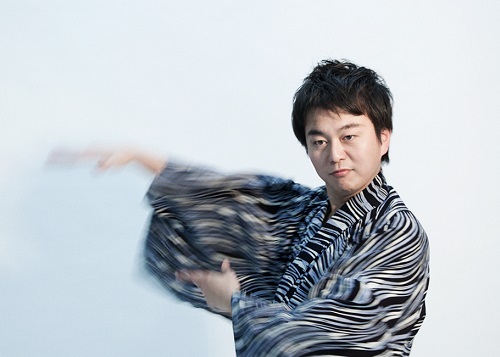 ※Ageha Bijo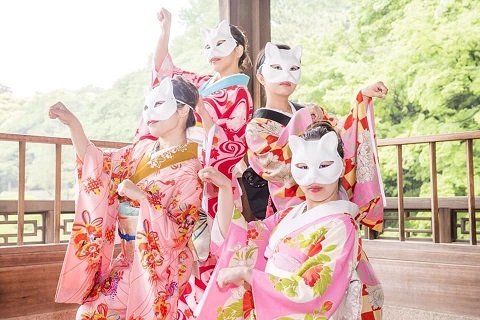 ※Bonjo(female Bon Odori dancers' unit)